Sometimes when you're looking for the perfect venue for an event, the best venue may not be a permanent structure! City Central at The HAC is a great solution for many different types of events, from corporate events, charity dinners, award ceremonies, private parties, summer parties or Christmas celebrations.
It's a little bit different
Who doesn't enjoy an out-of-the-ordinary experience? Conveniently located a moments walk from Moorgate and Liverpool Street Stations, City Central is a hidden gem in the heart of the City. Surrounded by buildings and overlooked by the historic Armoury House, City Central has acres of land where a private funfair is also held.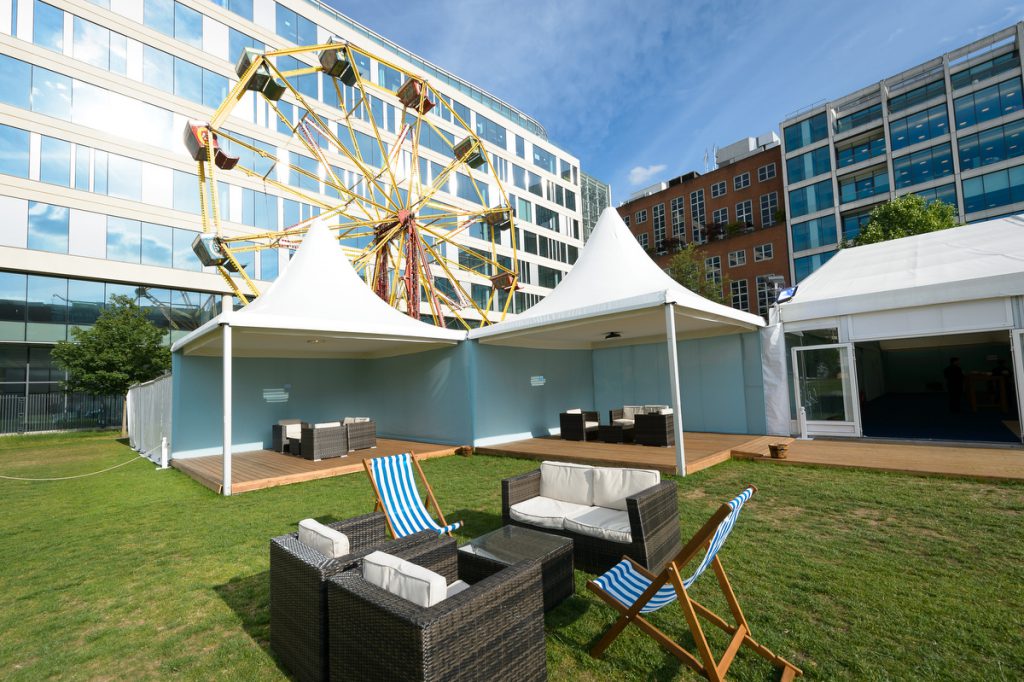 Customisation and versatility
The Artillery Garden is incredibly easy to customise and caters for a range of capacities. For smaller events, The View can be utilised for drinks receptions, which shuts off the larger dining area. For mid-sized groups the dining area size can be reduced with the use of drapes.  The Artillery Garden also offers a dance floor, but if this is not required this can be sectioned off.
Protection from the Weather
Marquees are 100% waterproof and are also UV resistant, so no matter the weather, the party will go on! The stretch fabric used to make marquee tents is durable and made to last so you can rest assured your guests will stay protected under the strength of the marquee.
For any Occasion
Marquees act like a huge blank canvas so they can be used for any kind of event. They can be dressed up and decorated to transform into a luxurious gala dinner, charity fundraiser, Christmas party, summer drinks reception or they can remain minimal with a simple layout for edgy product launches.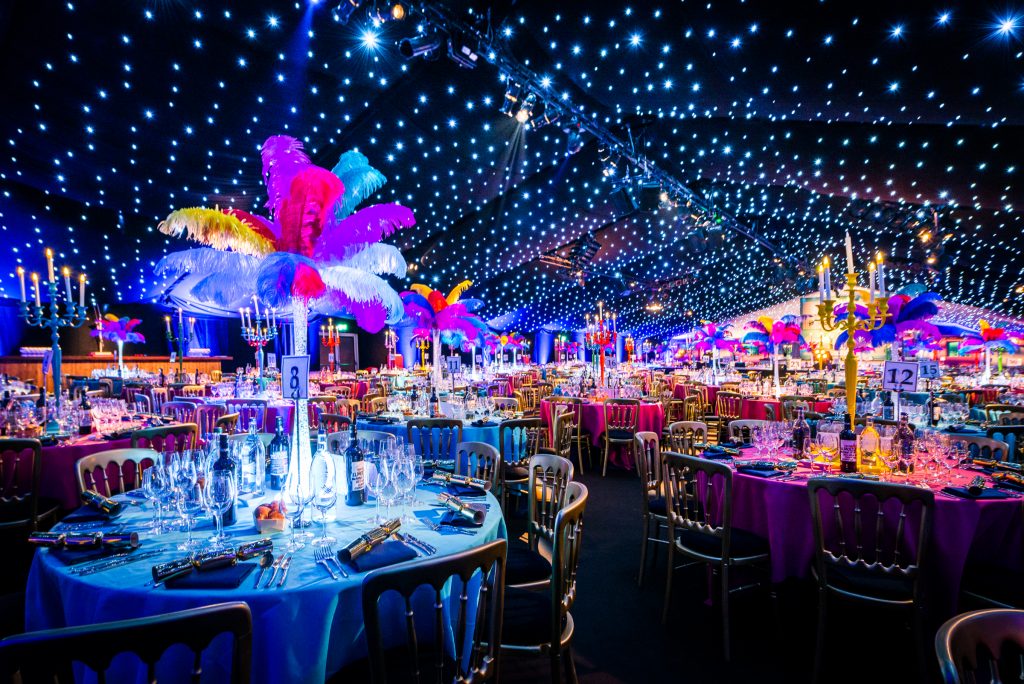 Accessories
The Artillery Garden comes with ambient lighting (including up-lighting, pin-spots to tables, colour wash and break-up throughout), furniture and production (including projection screen, stage and PA System suitable for background music and speeches).
Book your event
The Artillery Garden is purpose-built for events and entertaining which means it's perfect for any event. A stage can be constructed for awards ceremonies, or an ice cream truck can be brought in for a summer party – there's a whole host of opportunities for this venue so get in touch today to plan your event.