The Marketing Society hosted its Excellence Awards at City Central at The HAC. Over 500 of the society's top marketers were invited to this esteemed awards ceremony to acknowledge the best of the best in the industry.
The awards ceremony made full use of the fantastic potential of City Central at The HAC, utilising both the purpose-built structure and the venue's outside space. The interior of the venue was transformed into an awards ceremony space aided by state of the art audio-visual equipment.
On arrival the guests enjoyed a Pimm's and cocktail reception on the private lawn overlooking the Honourable Artillery Company.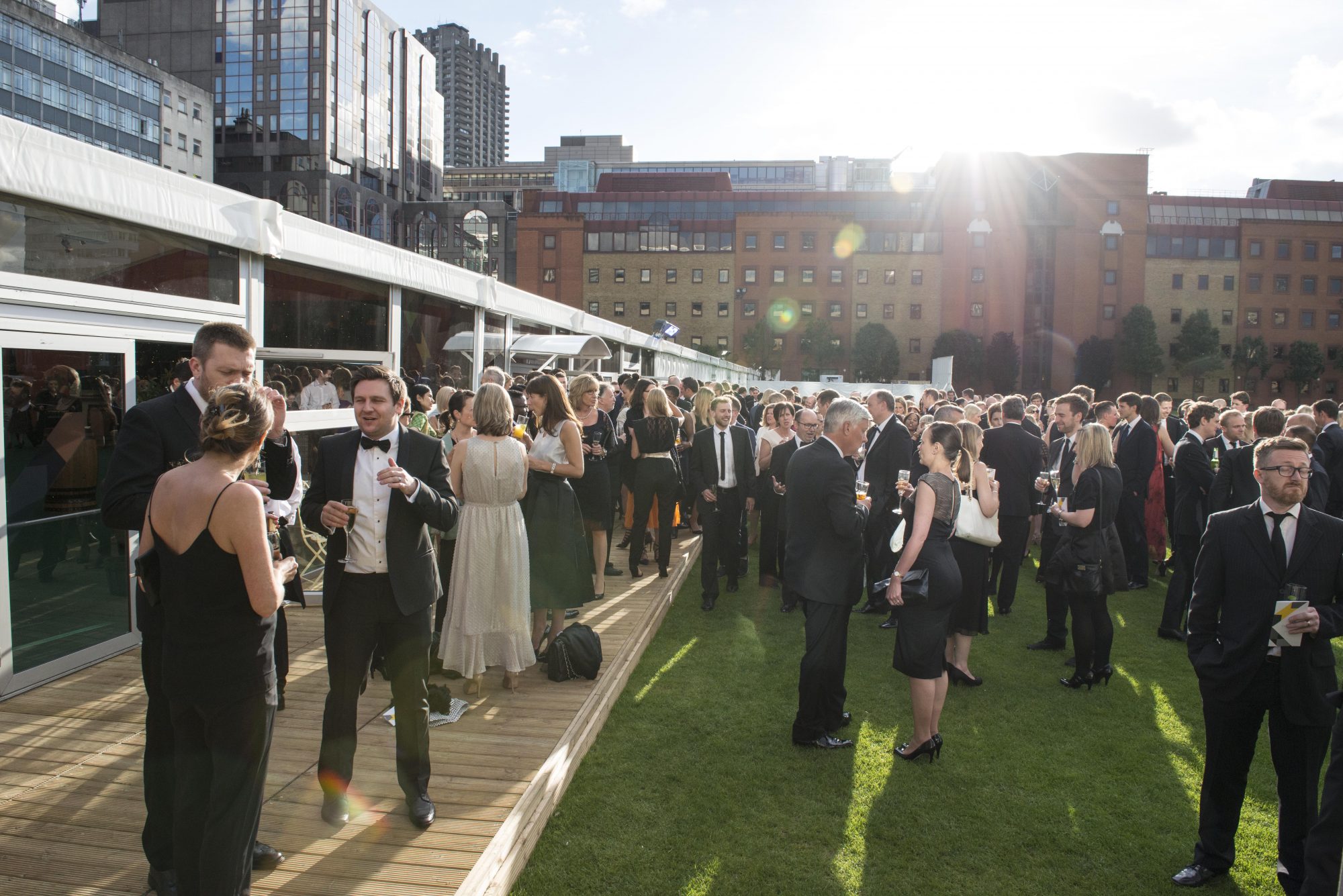 Gemma Greaves, Chief Executive at The Marketing Society welcomed all guests before a sumptuous three-course meal by Create Food and Party Design was served.
The stunning menu included a starter of plum tomato and mozzarella saladette with mozzarella cream, balsamic and rapeseed glaze, fresh pesto topped with granola of puffed rice, pine nuts and grated parmesan. The main was rendered duck breast with duck liver bonbon and a hazelnut crumb, creamed savoy cabbage, smoked pineapple gel, kohlrabi and carrot with a brown butter and blackberry vinegar. The meal was finished with a Tonka bean panna cotta verrine, apple jelly, apple crisp, granola crumb, Tonka bean syrup and linseed crisp.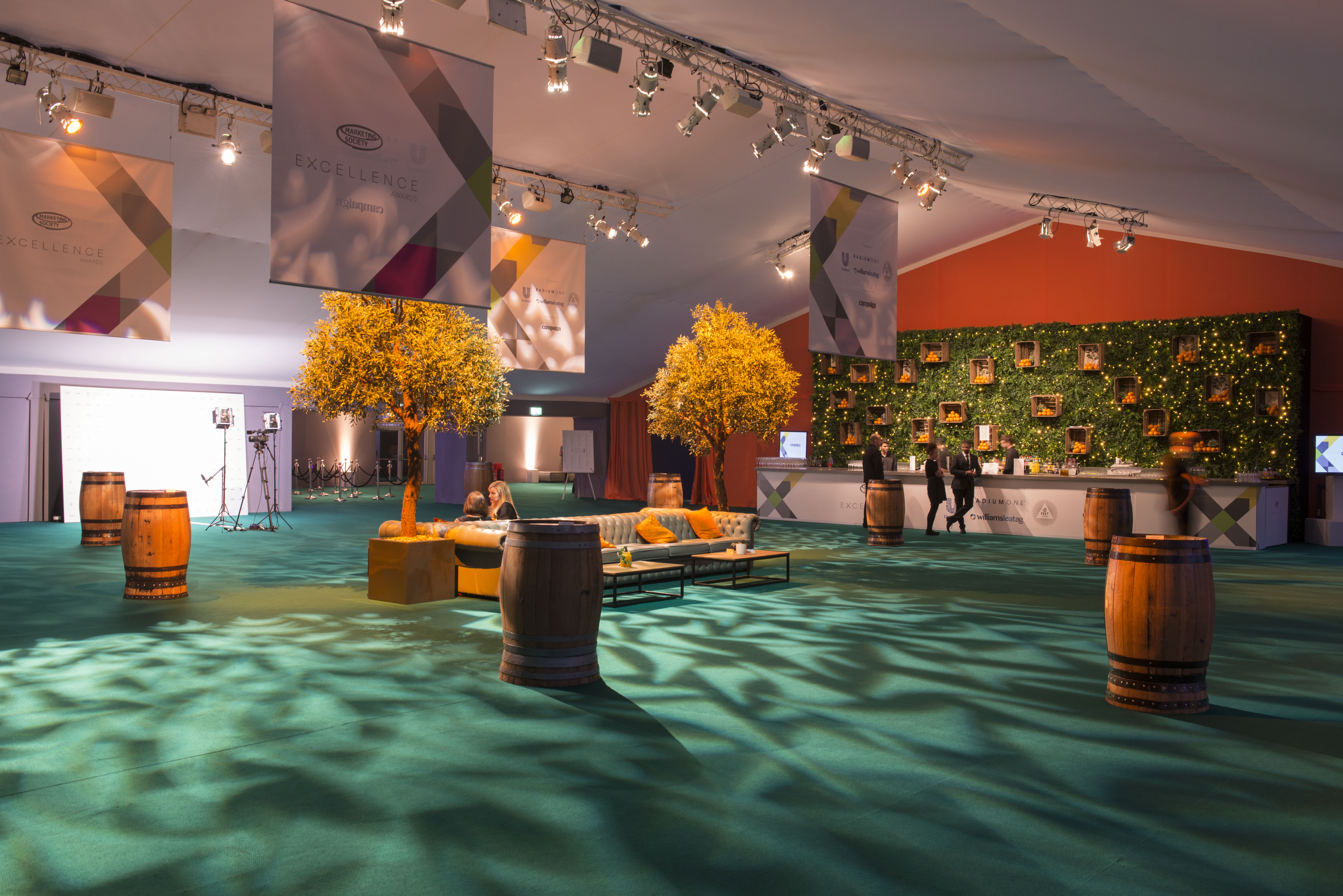 Ronan Dunne, Chair of Judges spoke about the high calibre of entrants this year and the importance of acknowledging these influential marketers. Host Russell Kane was then invited to the stage to start the awards ceremony.
As the ceremony drew to a close, guests moved to the dance floor to enjoy the rest of the evening.
Find out more about purpose-built summer and Christmas party venue City Central at The HAC here, or fill in our quick enquiry form to organise a site visit at this unique City space.